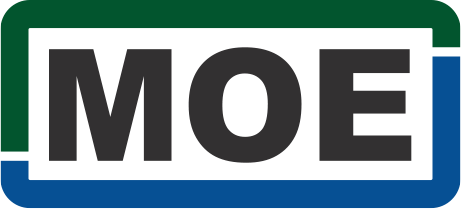 Leading L.A. Plumbing & HVAC Service Contractor

Offering 24/7, Emergency Plumbing, Heating & AC Services to Get the Job Done Right When it Matters Most

Request an Estimate Today
To Book a Service, Call

(818) 396-8002

or Use Our Online Appointment Form. We're Available 24/7!
Get Service Now

Glendale & Los Angeles Plumbing, Commercial Plumbing Construction, Heating & Air Conditioning Experts
Setting the Industry Standard Since 1927
At Moe Plumbing Services, our trained and qualified specialists have been providing outstanding plumbing, new plumbing construction, and heating and air conditioning services in Southern California since 1927. Passionate about fulfilling every need of our valued customers, we are committed to delivering nothing but the best, day in and day out. With the people, the skill, and the desire to succeed, our customers can feel confident that we are completely equipped to handle even the most complex jobs.
We truly respect the people, businesses, and families we work for, and strive to make and keep our customers for life. Because we maintain a positive and inspired work environment, most of our technicians have been with the company for 15 to 20 years. As seasoned and highly trained specialists, our technicians have the knowledge and skill set needed to find solutions for all issues.
Whether you are seeking plumbing installation, plumbing construction, or HVAC services, rest assured that our Glendale plumbers will perform outstanding work, all at a reasonable price.
15% Off - Up to $50.00

Material for a Bathroom Remodel

* Cannot be combined with any other offers.

Print Promo

$250 Off

Toto Neorest Toilet Installation

* Cannot be combined with any other offers.

Print Promo

Senior Discount - 10% Off - Up to $50.00

Any Service

* Cannot be combined with any other offers.
For New Customers Only.
Limit one, up to $50.

Print Promo
You Get More When You Choose Moe
For 90 years, our professionals have been delivering exceptional plumbing, commercial construction, and HVAC services. We show up for every job excited to help our customers, and ready to provide the solution they need to successfully resolve whatever the issue at hand may be.
Around the clock emergency services

A plumbing emergency can arise at any moment, and we offer 24/7 service to fix your problem immediately.

Highly trained and qualified technicians

Many of our technicians have been with our company for 15-20 years, and are qualified to handle any job.

Family-owned and oriented business

As a family-owned and oriented business, our technicians are dedicated to serving other families in our community.

Transparent and competitive pricing

Our company believes in providing excellent service at a competitive price that our customers can afford.

Innovative and up-to-date equipment

We stay updated on the best industry practices, and use only the most advanced tools and technology.

LA Times Readers' Choice "Best Plumber"

Highly rated by customers, our company has been known to provide the best there is in plumbing and HVAC.
About Us